Our Testimonials
During my time at ITW, Acushnet was one of our key customers, and Murali was my principal contact. In many supplier-customer situations, the word "partnership" is often used, but the reality generally doesn't match the terminology. This was the exception- Murali and I worked very closely together, communicated almost daily, visited one another regularly, and had a great working relationship. We could call each other any time, day or night- and often did!

Stuart Yaniger
Sun 18 Oct 2020
It is my Privilege to write this testimony to Dr. Murali Rajagopalan. He is a highly respected Polymer Scientist and energetic leader in the plastics industry. His technical and commercial impact is very significant in his career in Acushnet. His more than 250 patents and SPE awards speak volumes about his contributions. He worked with me in SPE when I was Chairman of EPSDIV and succeeded me. He is an outstanding team member and a trusted leader. He would be a top choice of any organization looking for a top notch professional.

Dr. Krishna Venkataswamy
Sun 18 Oct 2020
I have had the pleasure of working with Murali for over 15 years as a vendor partner. We first met during material qualifications when he was in the Materials R&D department of the Acushnet Company. We later worked together in ongoing fashion when he was involved with Quality Assurance. Murali helped my company as a supplier be better prepared to meet the stringent needs of Acushnet. His multi-dimensional technical knowledge and dedication greatly help us establish the necessary protocols and processes in our pursuit of delivering quality products. Our relationship was not always smooth during raw material changes, but Murali always treated us with respect and energetically gave of his time to rectify our problems.

Ralph Lopez
Sun 18 Oct 2020
Murali was instrumental in teaching me about the golf ball business and helping me position our products at his company. His tireless work to help me get our product approved was amazing! He is truly the most professional and kind person that I had the opportunity to work with. His understand of the products and the quality needed to make the worlds best golf ball is unmatched. I hope that I can have the opportunity to work with him again!

Jeff Brabham
Sun 18 Oct 2020
I have known Murali for over 25 years through our professional association in SPE and EPSDIV Division in particular. Murali's creativity, innovation skills, and leadership is evident by his 250+ patents and his dedication to the field of polymer science and engineering. As Chairman of EPSDIV, he enhanced the membership and improved the quality of technical presentations. He comes across as a very warm person and will be an asset to any organization. He has a very pleasant personality and easy to get along with.

Shriram Bagrodia
Sat 28 Nov 2020
I have had the pleasure of knowing Murali for over 20 years...some of that time I worked with him in developments with material I was selling. Murali Rajagopolan is one of the most creative formulator/chemists I have ever had the pleasure of working with. This along with the fact that he is a fine human being, will make him an excellent addition to any company that is looking for individuals with talent level above and beyond the norm for their team. I highly recommend him...his talents and demeanor will make your company better!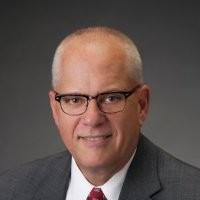 Larry Johnson
Fri 08 Jan 2021